The Sans Serif Bundle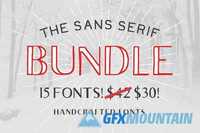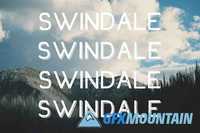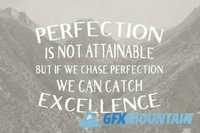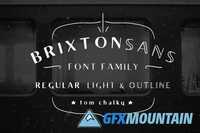 Introducing the Sans Serif bundle, It includes all of my best selling and favorite Sans serif font families at a discounted price of $30!
TTF, OTF
The following font families are included in this bundle:
Swindale Sans
Swindale is the sans-serif version of an old font that I had designed that goes by the name of Swindale Slab (soon to be re-released). Swindale Sans is the cleanest font I have created but its tiny imperfections provides it with an edge over your everyday sans. An entirely versatile font that looks great big or small and within a wide variety of design projects.
--------
Liberal Hand Sans
Liberal Hand started out as a straight up classic serif font, but recently I have added this beauty and my personal favorite to the collection. This particular font is brilliant for everything from headlines to paragraphs and from logos to posters.
--------
Avera Sans
I revisited one of my best sellers from 2013 (Avera) and gave it some extra attention. What was a single weight font has now been transformed into a collection of 12 fonts. This particular collection includes all of the Sans serif alternatives (6 fonts).
--------
Brixton Sans
My popular font Brixton started out as an individual, but has now been split into a few font families. This particular family consists of the San-serif alternatives. Within the Brixton Sans family you will find a Light, Regular and Outline set that complement each other and the rest of the Brixton collection beautifully.