Ghost Type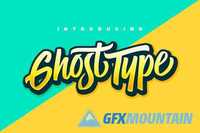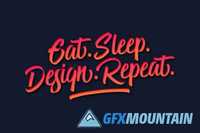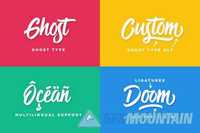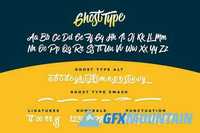 3 OTF 3 TTF
Ghost Type is a set of upper & lowercase characters which includes a large range of punctuation glyphs, numerals, and multilingual support. There are also some additional glyphs in the Stylistic Alternates and Discretionary Ligatures features, to ensure certain letters look correct in different scenarios. These are accessible in the Adobe Illustrator/Photoshop Glyphs panel.
Ghost Type Alt is a set of alternate characters for the lowercase Ghost Type glyphs, designed with additional upper, lower, or end swashes. These were put into a separate font file to allow for easier access.
Ghost Type Swash is a set of 6 hand-drawn swashes primarily designed to underline your Ghost Type words. For more advanced users, they also give you the possibility of adding your own custom swashes to letters with a bit of extra imagination!