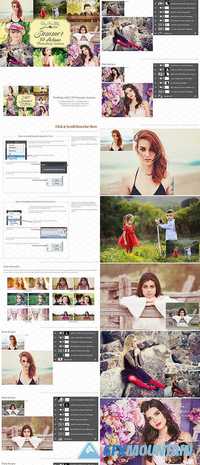 SUMMER ACTIONS FOR PHOTOSHOP 1853216
These actions work with Photoshop CS6 and CC, and Elements 11 and Newer Versions. You must have a basic knowledge of the software's operation.
This set includes 39 adjustable and time-saving actions. These actions were methodically programmed to not interfere with each other and designed to make your workflow easier so you don't have to flatten the image before the next action is played.