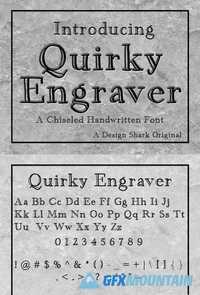 Quirky Engraver 2036651
TTF

Quick Engrave - Engraver Effect 1151046
ATN, PAT
Introducing the Quick Engrave Effect. This effect will take your artwork and convert it into an engraved image in seconds! Load the patterns and actions in Photoshop, and hit play! There are several options to choose from, depending on how intense you want the effect to be. There are also two different engraving methods to choose from, for a total of 6 actions.
You have a lot of customization options with the Quick Engrave Effect. You can move your image around and tweak it to your liking, with the effect still 'live' until you're completely happy with the results. As well, if you want to adjust the shadows/highlights of your image, we've included 'Curves' adjusters as well.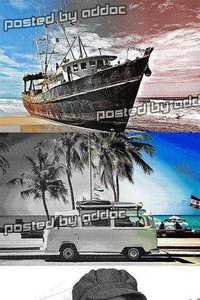 Pattern Engraver 131799
ATN, PAT | Requirements: Adobe CS3+ | 1.23 Mb