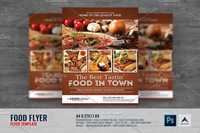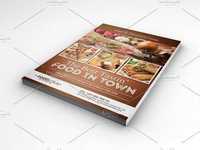 Food Offer Service Flyer 1448123
Photoshop PSD | Print Dimensions 8.5?11
Boost your company's sales and attract new customers! This flyer has been developed to boost your Ultimate Marketing Opportunity and solid brand/product awareness for large and small businesses, with well-studied effective marketing content and actual true-to-use content and copy ready!
Why this Flyer is Multi-Purpose? Though the flyer preview appear specifically for specific items/service/product, this is for preview purposes only, the fact is you can actually use it in unlimited types of product/services variations to your heart's content. May it be in cosmetic, health, beauty, gadgets, furniture's, home, shirts and so much more that you can think of!