Short Sleeve Mini Dress for Genesis 2 Female(s)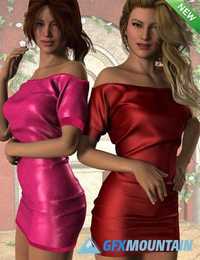 Daz/Poser | 3D models | 87 MB


This Trendy, short sleeve mini dress is both fun and stylish, and comes with built in support for all your favorite Genesis 2 Female shapes, including Charlize, Diana, Gia 6, Girl 6, Kori, Olympia 6, Teen Josie 6 and Victoria 6. The dress works great with other figures as well. There is also support for all major body shapes, including Voluptuous, Heavy, Emaciated, Bodybuilder and many more.