Unlucky - BlackLetter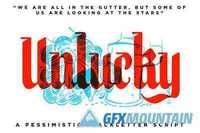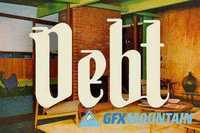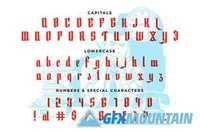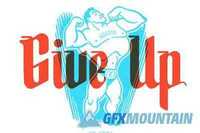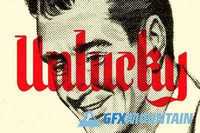 TTF OTF
"We are all in the gutter, but some of us are looking at the stars"
Unlucky is a pessimistic blackletter script. Perfect for delivering bad news including:
Layoffs
Parking Tickets
Audits
Detention
Pink Slips
Product Recalls
Break-up Letters
Pick-up Unlucky today, and be prepared for the inevitable bad news.
Win a $100 Gift Certificate for RetroSupply Products
I'm giving one lucky winner a $100 gift certificate for RetroSupply products. Do any or all of the following for a chance to win (no purchase necessary).
Share an unlucky use for this font in the comments (i.e. layoffs, pink slips, break-up letter)
Share your own "unlucky" style image with me via Facebook, Twitter or Instagram
Winner will be chosen on April 1st.
Buy Unlucky Now!