WARHAMMER Display Font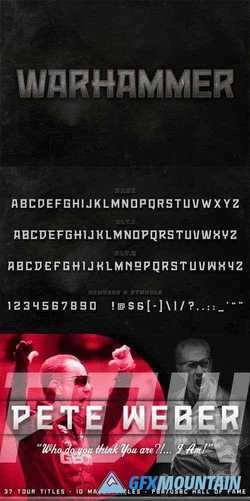 WARHAMMER Display Font
3 OTF
WARHAMMER is a classic block display font, utilizing a craftsmen style aesthetic to create unique alternate characters. This font works great for athletic, fantasy, comic, print, military and vintage style designs. Mix and match characters to give headlines and logos an added edge.