InDesign Portfolio brochure- 20 pages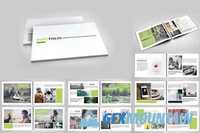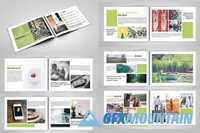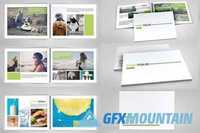 INDD | 13.06 MB RAR
Professional portfolio brochure template of 20 pages for a Photography Portfolio. It will help you to visualize in a professional way your photos and memories to potential clients. Photos are used only to show a preview of how the portfolio can look alike and are not included in the download. Links are given in the help file, in case you need it.
This layout is not limited for a photography portfolio, can be used for general purpose. The files are created in order to be used by everyone, with just a basic knowledge of the software.
Information:
Size: A5
Pages: 20 pages
Resolution: 300 dpi
Color mode: CMYK
Bleed: 3 mm
Working file: InDesign cs4(indd),
Files included: InDesign cs6(indd),InDesign cs4(idml),pdf.