Classic Halftone Photo Effects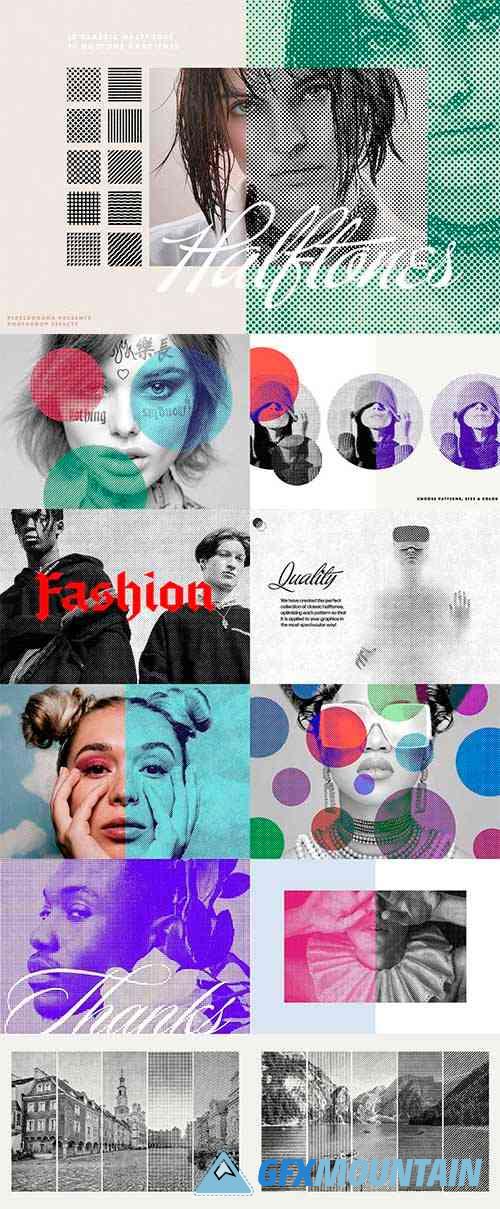 PSD, GRD
When the ongoing creative process lacks a touch of individualism, it's high time time to play around with some photo effects then! In order to help you with that we tried to create a wholesome set of classic, yet very essential halftone textures. Welcome a new set of grunge tools, tested out on various images so as to provide you with the flawless product you could lay your eyes on!
The number of included odds and ends will make your head go round — there are so many of them! First of all, the archive includes 3 PSD files and each of them comes in a different format: horizontal, vertical and square. The next choice you need to make will be even harder, as 30 duotone gradients and 10 halftone overlays are really hard to resist. So take your time and check them all out one by one, deciding which of these precious layers will be a more suitable fit! And don't feel overwhelmed if it's the first photo effect you are working with — with a handy help file it will be easy-peasy.
3 high-quality PSD files;
4500x3000 px, 300 dpi;
3000x4500px, 300 dpi;
4000x4000px, 300 dpi;
30 duotone gradients;
10 halftone options;
help file.