Realistic Gouache Procreate Brushes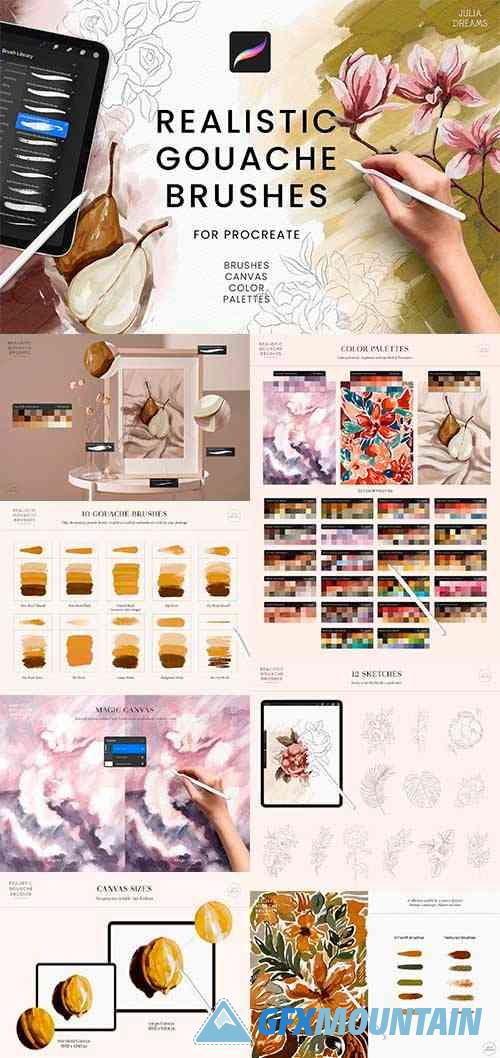 BRUSHSET PROCREATE SWATCHES PNG
Realistic Gouache Procreate Brushes - Painting Kit for Procreate iPad Brushes
Create amazing and most realistic gouache illustrations with this gouache studio.
This collection has been carefully designed with attention to detail. Magic canvas and only the essential brushes included to achieve real results, color palettes and sketches for a quick start.
You don't need to configure anything, just add all the files according to the instructions and start drawing.
Realistic Gouache Procreate Studio includes:
10 Gouache Procreate Brushes - file .brushset;
1 Magic Canvas - file .procreate, size 6364 x 4500 px and 4243 x 3000, 300 dpi;
22 Color Palettes - file .swatches;
12 Sketches - png with transparent background;
Guide - pdf