Summerana Sand Writer – Photoshop Action and Brush Collection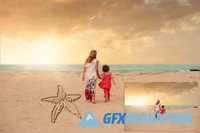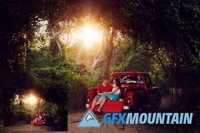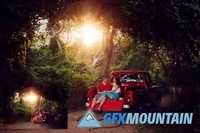 .ATN + .ABR | Photoshop CS2-CS6, CC, Photoshop Elements 11-14
With the Summerana Sand Writer – Photoshop Action and Brush Collection you'll have a blast drawing anything you can dream up in the sand or dirt! Not only can you free-hand your drawings/writings, you can also turn text and fun dingbats into sand writing with a one-click action.
Maybe you'll want to draw sandcastles in the sand or X's and O's in the dirt, the possibilities are endless!
Included in this collection are the following:
A Sand Writer Brush (must be used with applicator layer)
A quick and easy Sand Writer brush applicator action
A flawless Sand Writer text applicator action, if you don't feel like drawing, turn text or fun dingbats into sand drawings!
5 Sand Writing editing actions including actions that change your sand writing's perspective, scatter your sand, and dig a little deeper.
Photoshop Tools including web resizing, sharpening for the web and more for a faster workflow.