SPORTS SIGNATURE MOBILE LR Presets 5991467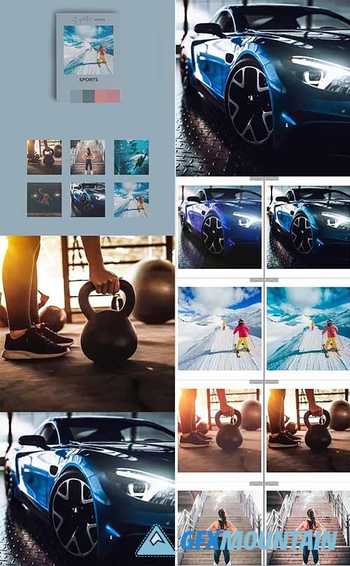 DNG
The SPORT SIGNATURE MOBILE LR PRESETS is a professional mobile lr presets. it's 100% new and unique presets. It's use for mobile photo editing. it's optimized for mobile android and ios.
Our presets will make your photos stand out from the crowd. We've taken the time to find just the right mix of presets for mobile lightroom. Whether you're shooting in RAW or JPEG, we've got you covered. Not only that, we've created this presets to work best with high quality images. Our collection is the product of many hours of work, trial and error. We've hand-picked the perfect lightroom presets. We are also constantly updating and improving our presets. We are here to help you get the best results from your photos. Our presets will make your photos look stunning! Please send us a message if you have any questions.
This is no ordinary Lightroom Mobile Preset. With years of professional photography experience, every single preset has been crafted for the user who wants the highest possible quality output and is not afraid to put in the time needed to get the perfect shot. The package includes 47 handcrafted presets including a variety of speedlights, lightning, looks, and color filters. Take your photography to the next level with modern presets that will fit any filter, and give you that perfect crisp look in the blink of of an eye.
Presets are a powerful tool in creating and enhancing unique edits to your already stunning images. Presets are designed to help achieve consistency, beautiful tones, and a base edit to work off of. Not all presets will work on all images. Lighting, camera models, settings, and locations all will have a different feel. To get the best results, you must have a good image SOOC. Tweaks are always required- exposure, white balance, shadows, and contrast just to name a few.