Vintage Film: LR Presets & Film Dust 6343141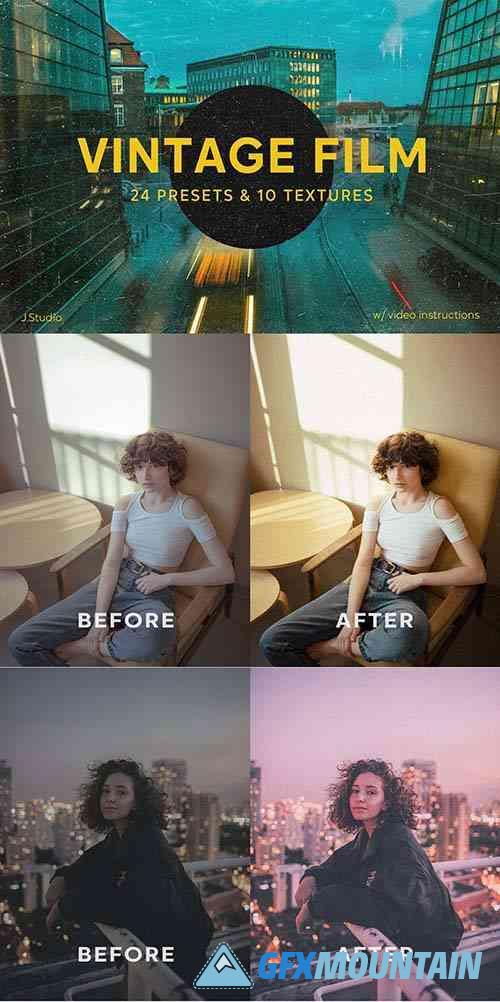 XMP DNG
The feel of real film is here for you. This bundle contains vintage presets to make your photos look more authentic and a selection of carefully crafted film dust to further enhance the experience of vintage film camera. All of these Lightrooom Presets can be used both on mobile and desktop versions of the app, and the scratch textures are readily available in mobile Photoshop Mix and Photoshop for Mac/PC. Combining presets and textures creates an image that is aesthetically pleasing and unique. Create your own combination of the effects and find your perfect look.
Included in the Vintage Film: Lightroom Presets & Film Dust Textures Bundle
24 Vintage Film Presets both for Desktop and Mobile
10 Dust Scratch textures
4 Detailed Video instructions (How to use Presets and Textures on Desktop or Mobile)
Features:
24 Desktop and Mobile Presets for all kinds of photos (portrait, landscape, Instagram stories, etc)
10 hand-crafted Dust Scratch textures for Photoshop and Photoshop Mix
Detailed videos on how to install and use presets/textures on Desktop and Mobile
Unique photographic experience that recreates the look and feel of film photography
Everything is conveniently saved both for desktop and mobile.