10 Gothic Halloween Photoshop Actions And ACR Presets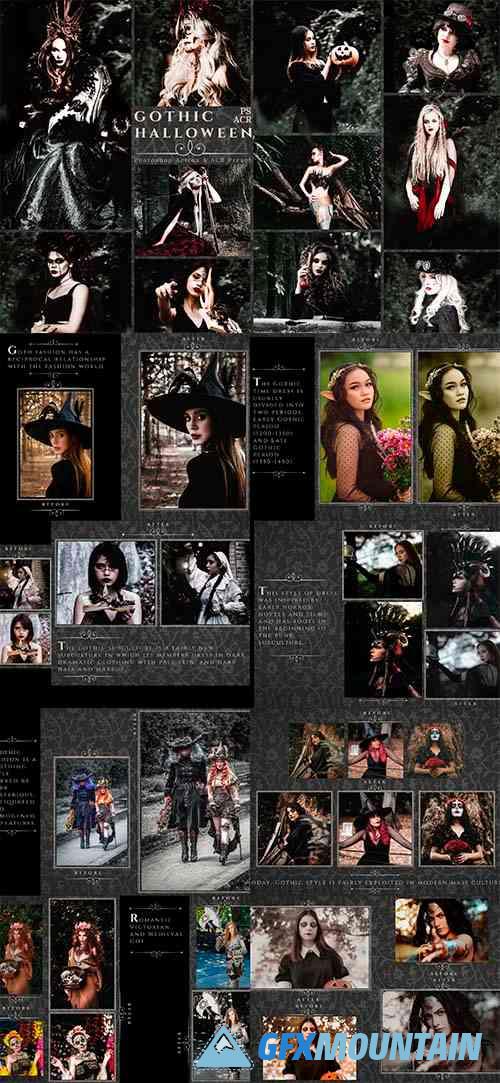 ATN XMP
The dark world of goths is one of the most diverse subcultures, flourishing in all kinds of communities worldwide. The spooky, ghoulish look and dark clothes is an instantly striking style. If you want to enhance your goth appearance for Halloween, use our "Gothic Halloween" Photoshop actions and ACR presets set.
By "Gothic Halloween" aesthetic Ps actions pack, photos will usually be deep in shadow and take costume, makeup, and film photos up a dramatic notch. Our Halloween Preset Pack highlights dark shadows and features, making images scary moody ghoulish, and unearthly, perfectly fit for portraits!
These Halloween Filters are perfect for photographers, influencers, bloggers, makeup artists, cosplayers, and costume makers who want to add goth effects to their photoshoots.