15 Children Presets for Lightroom & ACR - 35527283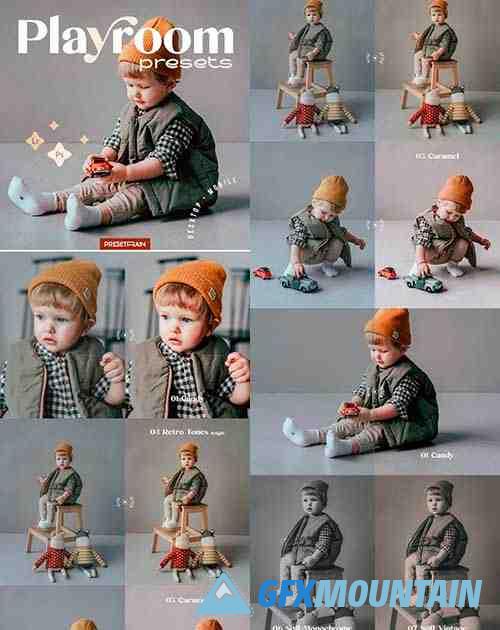 LR XMP DNG
When it comes to shooting for children, it is important for us to keep the mood, get into the style and not forget about the peculiarities of children's skin during processing.
All this can be made easier with this set of author's presets from Presetrain and Alexander Kuzmin Photography.
Playroom presets are versatile, but will work better with images captured with natural light. Designed for all platforms: Windows and Mac, Lightroom and Photoshop (ACR), desktop and mobile.
Presets are best suited for: children photography, newborn photography, nursery, outdoor or studio portrait photography.
THIS SET INCLUDES:
15 presets for Adobe Lightroom (.lrtemplate and .xmp)
15 presets for Adobe Photoshop with Adobe Camera Raw (.xmp)
15 presets for Mobile (.dng)
Help file with step by step guide