60 Portrait Lightroom Presets 895076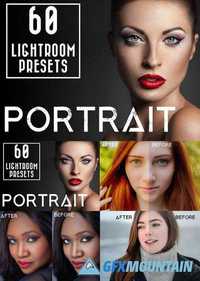 60 Portrait Lightroom Presets 895076
60 Professional Portrait Lightroom Presets
Give your portraits a polished look in just seconds. Increase workflow and retouch your portraits in just seconds with Lightroom Portrait Presets.
60 Presets Included:
Smooth Skin Sharpen Brighten Color Correct Redness Warm Skin Boost Skin Add Vignette Color Correct Skin Reduce Shadows Increase Highlights Lighten Darken Saturate Mild HDR Increase Contrast Decrease Contrast Spot Highlighting Enhance Colors And Many More...
Each Preset has been hand designed to look great with a wide variety of images. As Photographers ourselves we use these presets on all our clients images to make our workflow faster and give polished look.