GraphicRiver - Animated Parallax Tool Kit Photoshop Action 18307730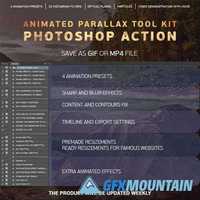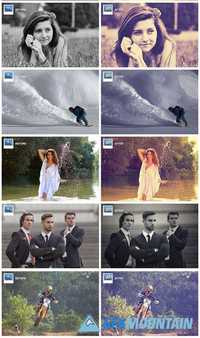 GraphicRiver - Animated Parallax Tool Kit Photoshop Action 18307730
PSD | PNG | PAT | ATN | CS6+ | 9,8 MB
What can you do with Gif Creator's Photoshop Animated actions?
You can sell animations, even you if you don't have a powerful computer, because it's created in Adobe Photoshop, not in Adobe After Effects.
You can impress your friends.
You can create some service, offering people to inspire life in their photos.
You can create Youtube channel and start growing up. Show your best animations and start working on projects with the other people.
You can use it for Facebook, Instagram, Envato, etc…
You can earn money by a hundred ways.
What is included in the pack?
Animated Parallax Tool Kit .atn file (action) for Photoshop
Particles .pat file (pattern) for Photoshop
Displacement map (.psd) to make the particles chaotic
What is included in the action?
Four different Parallax presets. Two of them are for 2 objects and the others are for three objects. All Parallax effects work on every photo.
Sharp and blur effects.
Content and Contours fixer.
Timeline and export settings.
Premade resizements for famous websites.
Extra animated effects:
Moving particles; Particles Shaker/Randomizer; Flip the vertical and horizontal direction of the particles; Instagram premade filters; Optical Flare animation; Optical dirty spots animation; Textures for the lens flare effects.
What do we provide out of the pack?
- We provide Video demonstration with English audio, where we run the action and explain the most important things that you need to know. – Video preview, where we show some examples with already created animations from static photos, entirely with Adobe Photoshop.
Model picture are not included within the final design files.