Black Moodboard Mockup Scene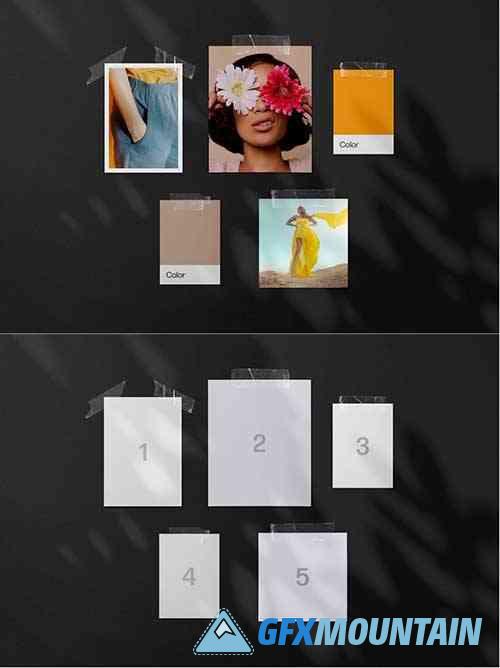 PSD
Having a fertile mind packed with ideas constantly coming and going is both a gift and a burden, as keeping up with the creative wheel rolling sometimes can be challenging. For this exact purpose, moodboards were presented: elegant tools for arranging all ideas or at least venting them into a tangible form. Try out using this mockup scene!
The black background won't be a distraction for the placed materials; it's obvious. But with the inherent minimalism, there are small details, keeping the scene out of the "boring" section. These are a photorealistic leaves shadow overlay and scanned, then digitalized transparent plastic tapes, holding 5 cut paper pieces you can edit. Showcase any concepts by arranging them efficiently in a stylish manner!
high-quality PSD scene;
5 editable paper sheets;
leaves shadow overlay;
photorealistic plastic tapes;
2400x1600 px, 300 dpi;
help file.