PAPER & CARD MASK EFFECTS - 4166800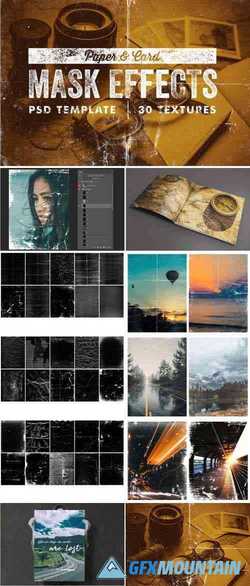 PAPER & CARD MASK EFFECTS - 4166800
PSD
Create textured paper and card mask effects with photos or other images using this high resolution Photoshop template.
The template features 30 paper and card textures, each on a separate layer.
Simply add images to the Smart Object layer and then toggle the layers to select the mask required.
The template measures 18 x 24 inches and 300dpi, so it's ideal for large print projects such as posters. Or just resize the document dimensions for smaller projects such as screen based designs.
What's included:
A high resolution Photoshop template with 30 paper and card textured masks.
Supplied as an 18 x 24 inch portrait document, 300dpi, RGB (can easily be resized or rotated for landscape projects).
Background colour or transparency options.
Requirements:
Photoshop CS6 or above that supports Smart Objects.