Kouyou - Watercolor Japanese Geisha Set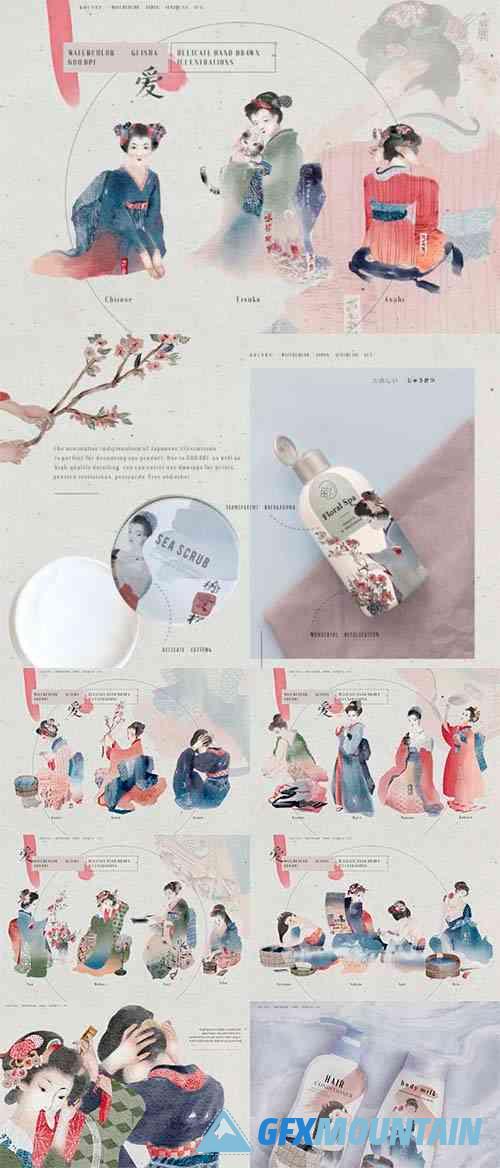 PNG
This is a set of beautiful hand-drawn geishas in kimonos. I wanted to combine the classic Japanese style with mine, making it more minimal, softer, and more modern. Drawn with watercolors on cotton paper, later processed in Photoshop. I hope my inspiration is passed on to you and with the help of this set, you will create something really beautiful!
The collection includes 18 png. 600 DPI individual objects with transparent background:
18 watercolor ladies (from 2500×3500 px to 1400×3500)
Mockups not included!
Carefully drawn by hand, cleaned, decorated for you.
Perfect for invitations, greeting cards, posters, wall art, cosmetics, wedding cards, mugs, baby clothing, scrapbooking, book covers, coffee cups, pillows, sketchbooks, gift wrapping paper, packaging, and much more!