Vector Art Brush Bundle 4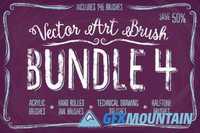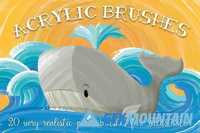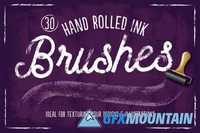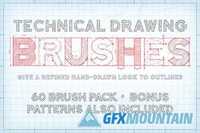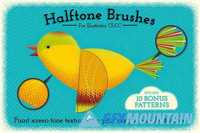 The brushes are essential for any digital artist who is looking to add an extra touch of hand-drawn, realism to their work. To use the brushes simply select one and then draw with Illustrator's brush tool - it's that easy but more thorough instructions have been included. The text and borders of the preview were made using the Hand Rolled Ink brushes and the background using the Acrylic Brushes.
• Acrylic Brushes - So realistic you'll never believe they're digital!
• Hand Rolled Ink Brushes - Perfect for adding messy realism to your work. Check the product preview to see how many uses they have.
• Technical Drawing Brushes - Ideal for creating blueprints, maps, architectural drawings and plans. The brushes are great for adding outlines to almost anything!
• Halftone Brushes + Bonus Patterns - 'Paint' screen-tone textures onto your digital artwork and designs - one of my best sellers!