Vintage Long Sleeve T-Shirt Mockup 5923238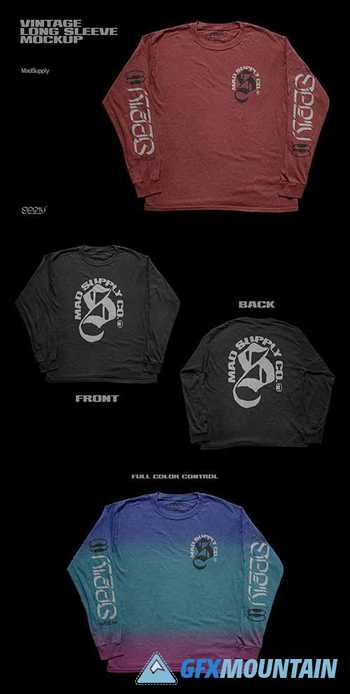 PSD
Find out if your designs can stand up to the abuse of everyday wear with this distressed, vintage long sleeve tee mockup.
With the instant ability to add your design, change shirt and background colors, this mockup makes it easy and powerful for quick design concepts, or to see how your design holds up to years of wear.
This mockup set includes 2 total, fully customizable .PSD Photoshop mockups in 5k+ resolution and displacement maps for added realism.